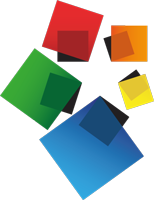 "ECLIC International Scientific Conference "Digitalization and Green Transformation of the EU"
7-8 September 2023
Faculty of Law, Josip Juraj Strossmayer University of Osijek
[CALL FOR PAPERS]
We are happy to announce the Call for the 7th EU and Comparative law Issues and Challenges Series (ECLIC) International Scientific Conference "Digitalization and Green Transformation of the EU", Osijek, Croatia. As part of its commitment to the study of EU law, this year's conference of the Faculty of Law Osijek intends to highlight the current and future developments of digitalization and green transformation of the European Union.
The contemporary development of European society includes two ideas, although independent of each other, aimed at digital and green transformation. Simultaneously, these ideas are interdependent, since one of the fundamental goals to be accomplished through digital transformation is to create new methods and processes that will enable the achievement of the main goals of the European Green Plan. It is believed that the development of new and advanced technologies such as various forms of artificial intelligence, 6G, blockchain technology, cloud computing and network edge computing will significantly accelerate and maximize the impact of European policy aimed at a more comprehensive and effective fight against climate change and for targeted implementation of environmental protection. Although the repeatedly expressed desire to take a big step towards digital progress and green transformation of the EU represents a common European response to today's challenges and the contemporary needs of society, it is still necessary to take care that the overemphasized idea of industrial progress does not call into question the common and unquestionable values inherent to the European space of freedom, security and justice. Therefore, the aim of this year's event is to observe in a multidimensional way how the European Union's approach to digital and green transformation affects unquestionable European values such as fundamental rights, the rule of law and democracy, and how the European Union can achieve a digital and green transformation plan while simultaneously taking care of resource-efficient and fair economy and society of the Union.
The overall objective of the ECLIC International Scientific Conference is to provide a platform and stimulate discussion on key interdisciplinary issues affecting law and economics in the EU and its Member States. We strongly encourage participants from candidate states for the EU accession to attend to conference and contribute to discussion.
We are looking forward to receiving manuscripts covering the digital and green transformation taking into account:
- European responses to the challenges of the rule of law and the protection of human rights and fundamental freedoms,
- governance and policy making process,
- how the digital and green transformation is used to justify the political agenda related to it,
- what is the impact of the digitalization and green transformation on the global and national economy.
If interested in participation, please submit an abstract by 1st February 2023 electronically:  https://eclic-conference.com/abstract-submission/
We emphasize that this year's conference will be held fully in-person. In this post-pandemic time, we look forward to finally welcome you in Osijek and use the advantages of personal contact and networking.
ABSTRACT SUBMISSION FORM
Abstracts of 300 - 500 words (maximum) should indicate the main arguments and structure of the paper and the methods used. If accepted, you will receive the Guidelines for Authors and will be expected to deliver a full paper of no more than 10000 words by 15th April 2023.
CONFERENCE PROCEEDINGS & BOOK OF ABSTRACTS
Selected papers will be published in the peer-reviewed "EU and comparative law issues and challenges series – ECLIC", which is indexed in Web of Science and HeinOnline.
ECLIC contains conference proceedings that are double peer reviewed and specialized in EU and comparative law and policy. More at https://eclic-conference.com/
ECLIC conference book of abstracts will be distributed to the conference participants at the conference venue.
IMPORTANT DATES:
Submission Deadline for Abstracts: 1st February 2023
Notification on Acceptance of Abstract: 15th February 2023 
Submission Deadline for Papers: 15th April 2023
Registration and Conference Fee payment: 1st May 2023
Book of Proceedings (on-line format): 15th July 2023
ATTENDING FEES:
Publishing Full paper/Abstract + presentation: 250 EUR
Accompanying co-author: 125 EUR
Presentation without publishing: 100 EUR
Listener only: 25 EUR
Attending fee includes access to all sessions, Book of Abstracts, Book of Proceedings, conference dinner, conference lunch plus all coffee breaks, according to the conference program. Travel costs and accommodation are borne by participants. After the paper is submitted to double blind peer review, attending fees will not be refunded.
For any further questions please contact us: eclic@pravos.hr
On the behalf of the conference organisation committee,
DEAN
Izv. prof. dr. sc. Tunjica Petrašević, v. r.