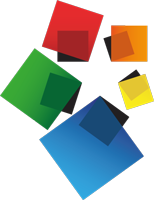 6th International Scientific Conference on EU and Comparative Law Issues and Challenges
"The recovery of the EU and strengthening the ability to respond to new challenges – legal and economic aspects"
9 – 10th June 2022
Faculty of Law, Josip Juraj Strossmayer University of Osijek


[CALL FOR PAPERS]
The Faculty of Law Osijek at the Josip Juraj Strossmayer University of Osijek is organising the 6th International Conference on EU and Comparative Law Issues and Challenges, taking place from 9 to 10th June 2022.
For the past two years, the world and society as a whole have faced the challenges of a pandemic caused by Coronavirus Disease (COVID-19). The last ECLIC conference was dedicated to finding the ideal way to adapt to the conditions of the new normal, both in the context of applying the legal norm to everyday life situations and the need to raise awareness of new social needs. The pandemic still holds us firmly in its embrace, but the experiences and acquired knowledge of living in different and changed conditions of everyday life have created some new written rules and good customs that allow us to function in new social circumstances. However, it is not enough to just live in new circumstances, but one should look for ways to recover from the consequences and build immunity for future challenges. Therefore, the organizing committee decided to dedicate this year's conference to the legal and economic aspects of the recovery and resilience of the European Union in the context of COVID 19 reality.
We are looking forward to receiving manuscripts on the themes presented below:
papers analysing European responses to the challenges of the rule of law and the protection of human rights and fundamental freedoms
papers discussing governance and policy making process
papers addressing how the pandemic is used to justify the political agenda related to it
papers presenting impact of covid 19 pandemic on the global and national economy
The conference is organized with support of the Hanns Seidel Stiftung and European Commission Representations in the Republic of Croatia, for which we are very grateful.
We invite you to consider submitting an abstract for the Conference. The Organization Committee will decide which papers should be included in the Conference.
If interested in participation please submit an abstract by 15th January 2022 electronically to: eclic@pravos.hr


ABSTRACT SUBMISSION FORM
Abstracts of 300 - 500 words (maximum) should indicate the main arguments and structure of the paper and the methods used. Abstract template can be found on the ECLIC web page. If accepted, you will receive the Guidelines for Authors and will be expected to deliver a full paper of no more than 10 000 words by 15th April 2022.
Selected papers will be published in the peer-reviewed "EU and comparative law issues and challenges series – ECLIC", which is indexed in Web of Science, HeinOline, ProQuest and EBSCO.
ECLIC contains conference proceedings that are double peer reviewed and specialized in EU and comparative law and policy. More at https://www.pravos.unios.hr/eclic-2021/conference-proceedings.  ECLIC conference book of abstracts will be distributed to the conference participants at the conference venue.


IMPORTANT DATES:
Submission Deadline for Abstracts: 15th January 2022
Notification on Acceptance of Abstract: 1st February 2022 
Registration and Conference Fee payment: 15th March 2022
Submission Deadline for Papers: 15th April 2022
Book of Proceedings (on-line format): 1st July 2022


ATTENDING FEES:
Publishing Full paper/Abstract + presentation: 250 EUR
Accompanying co-author: 125 EUR
Presentation without publishing: 100 EUR
Listener only: 25 EUR
Attending fee includes access to all sessions, Book of Abstracts, Book of Proceedings, conference dinner, conference lunch plus all coffee breaks, according to the conference program. Travel costs and accommodation are borne by participants. After the paper is submitted to double blind peer review, attending fees will not be refunded.
In light of the coronavirus (COVID-19) pandemic, we would like to reassure you, that we understand that you may have concerns about participating at the conference in person and traveling to Osijek. Please be assured that we are keeping up to date with the latest health advisories and depending on the epidemiological situation, the conference will be moved and held online via the ZOOM platform.


For any further questions, please contact us: eclic@pravos.hr


On the behalf of the conference organisation committee,


Tunjica Petrašević, Associate Professor, PhD
DEAN